I'm an award-winning Toronto-based creative with 15 years Under my belt.
I've worn a number of hats and worked in a number of vastly different environments. I've acted as everything between IT and Creative Director. I've found a home in corporate internal graphics, marketing/design firms, and the old stand-by of using Starbucks as an office. I thrive on impossible timelines and vague direction. The best thing about being a designer to me is the intellectual stimulation of solving problems.
Specialties:
Passionate designer with strong creative direction skills, multitasking abilities, and speed in execution
Extensive experience in branding, social media, corporate communications, stationery, advertising and packaging
Advanced knowledge of the Adobe suite, illustration, coding, and interactive design

 
Art Director
Consolidated digital and print materials to a consistent brand identity and guided sales and product development's use
Developed long-term content, creative, and marketing strategies alongside content manager, resulting in +125% marketing influenced deals, +30% email open & click rates, and +21% average google position
Created processes to streamline project management and approvals between the marketing team and c-suite

 

Clients include: Infomart, Amy & Tammy's Boxed Lunch Company, Pangeodata, Advantage Students, Kouzina Christos
Senior Graphic Designer
Created client-facing and internal business documents, interactive e-learning modules, websites, smartphone apps, and video/animation projects

Implemented many streamlining additions to departmental workflow and client-facing web presence

Led the team as a subject matter expert in Macintosh, HTML5 jQuery, and Sharepoint

Clients include: Deloitte, CDC, DHS, AT&T, Disney, Mariott, Bank of Montreal, and Apple 
Interactive Designer
Designed and programmed micro-sites and web advertising, acted as lead DVD program designer

Assisted in design of multifaceted print/interactive advertising campaigns, packaging, catalogs, and commercial storyboarding

Led design efforts for all projects aimed at children under 12, and the social media department

Clients include: Durex, PBS, ING, Arcadia, Alaven, The Weather Channel, Cartoon Network, Discovery, Molnlycke Healthcare, Scripps Networks, and CNN 
In-Line Creative Solutions
Lead Graphic Designer
Assisted in workflow ideation and UX/UI of corporate websites and advanced, corporate web applications

Created advertising collateral including posters, direct mail, flyers, doorhangers, brochures, and other promotional material

Headed the effort of a mass rebrand of corporate materials and publications following the merger of BellSouth and AT&T

Clients include: AT&T/BellSouth, Spelman College, the Midtown Alliance, Steifel Labs, Arcapita Ventures, Preprint, Troutman Sanders Attorneys at Law 
Creative Director
Led a small team creating custom letterpress stationery for weddings, personal & corporate branding, and correspondence

Headed the movement to retail sales, including running booths at events, and liaised with retail outlets selling product wholesale 

Featured in The Celebration Society's Southeast Weddings magazine

Clients include: La Maison de la Bridal
Art Director
Acted as principal layout designer and copy editor

Created in-house ads for print and web, advised on ad placement within the publication, directed photography team

Guided agencies and staff through ad creation and acted as primary source of contact with vendors 

Cients include: fitATLANTA magazine, Videoscopic Institute of Atlanta, Seasons 52
Junior Art Director
Assisted in developing a grid system and universal imagery/typographic style to match the existing branding

Created ads for sponsors

Solely designed a modified issue for use as a program for the Atlantis Music Festival  
Assembled Corporate Identity packages, including designing logotype, trade characters, and stationery

Designed for web in HTML/CSS, Adobe Flash, and installed PHP based content management systems

Compiled multiple page newsletters, brochures, promotional banners and advertising collateral

Clients include: Tanner Photography, The Mencken Society, Critical Designs, Purple Heart Foundation, Hudson Guild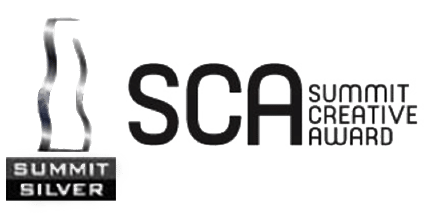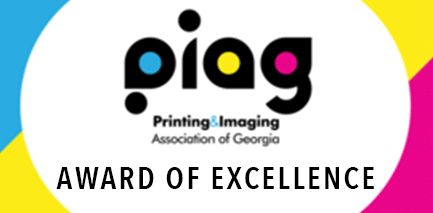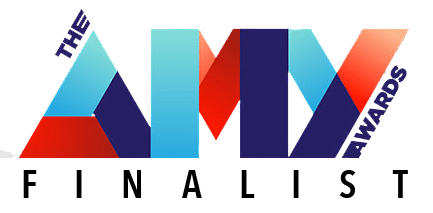 Social Media Manager / Board of Directors
Helped to shape the ongoing operations of the non-profit, focusing on modernization, social engagement, events and branding 

Implemented a social media and content plan that has measurably increased user engagement (+58%) and improved demographics (lowering the average age of engaged users)

Managed all social media accounts on an ongoing basis 
Outreach / Digital Media Team
Created promotional graphics for courses offered on iTunes streaming service and the university website

Assisted in logo development and rebranding initiative

Designed graphics and collateral for conferences

Recorded, edited, and distributed video online class sessions 

 
Fulton County Animal Services
WEb developer
Designed and implemented an easy-to-update, WordPress-based website
The Broadway Dreams Foundation
Creative Director
Developed a cohesive print/interactive brand identity

Assisted in putting multiple time-saving management systems in place and centralizing information flow

Acted as webmaster and led a multifaceted design team (traditional and social media) including being primary source of contact for vendors 
The Art Institute of Atlanta
Bachelor of Fine Arts (BFA)
Graphic Design
Let's Work Together
I'm always looking for new freelance opportunities. Do you need help with a logo, a new website, or some help with getting the word out about your business? I can help.